Bachelor of Science In Information Technology (B.Sc-IT)
IT + IT = IT (INDIAN TALENT + INFORMATION TECHNOLOGY = INDIA TOMORROW)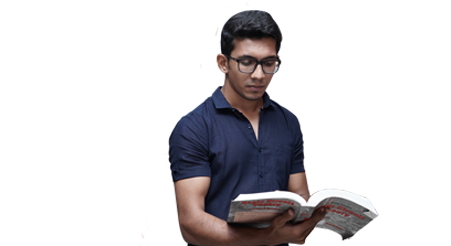 PO-1: Knowledge: Learners are encouraged to apply the knowledge of mathematics and science fundamentals to various solutions of complex problems. A student is exposed to a wide range of topics in various subjects and the learner is encouraged to use various mathematical methods (analytical and numerical) and experimental methods as an application to the acquired concepts and principles that help in studying various branches of IT. At the end of the program, students are able to gain thorough knowledge in key areas in the subjects offered.
PO-2: Problem Analysis: Well equipped with an understanding of the analytical methods involved, they are in a position to interpret and analyze results so obtained from experiments and draw suitable conclusions against their supported data acquired. At the end of the program, students will be able to identify, formulate and analyze problems and reach concrete solutions using various principles of mathematics and sciences and information technology.
PO-3: Designing Solutions: Having acquired knowledge of subjects, students are trained to think out strategic Solutions that demonstrate their understanding of the methods and processes involved. At the end of the program, learners will be able to design solutions for complex problems and design a process/ processes that can meet specific needs. (Attainment of this is through projects at the final year level).
PO-4: Modern tool usage: As an outcome of PO-1, PO-2 and PO-3, learners are trained to create, select, and apply appropriate techniques, resources and IT tools in the analysis and synthesis of data within limitations. (Outcome of final year project).
PO-5: Ethics: It is vital to develop a strong sense of ethics among learners that will help them develop some positive attitudes and values. This includes appreciation of the various principles and theories that evolved in science, As such, at the end of this programme students will be able to develop, internalize and exercise ethics in their professional as well as personal practices.
PO-6: Communication Development: To ensuring that learners become effective, clear communicators in written and oral work and are capable of explaining complex solutions.  Learners will be able to communicate effectively on scientific issues with the scientific community and society at large in writing effective reports and designing documentation, make effective presentations and give and receive instructions.
PO-7: Environment and Sustainability: 'Environmental sustainability' has become the watchword of the 21st century.Through classroom discussions and research projects, this programme facilitates active dialogues with factors which influence human-ecology interactions. As such, at the end of this programme students will be able to identify and analyze socio-political, cultural and economic problems which act as deterrents to environmental sustainability and provide creative solutions towards the same.
PO-8: Soft-Skill Development: Learners need to be equipped with soft-skills and values which will help them function effectively as an individual, and as a member or leader in diverse teams and in multidisciplinary groups. These soft skills include leadership, teamwork, project-management, positive outlook, innovative approaches and effective articulation. As such, at the end of this programme, students will be able to have the soft-skills required in positively enhancing their academic, professional and personal pursuits towards self and societal advancement.
PO-9: Science and Society: As an outcome of PO-1, PO-2 and PO-3, learners are encouraged to apply logical reasoning based on the knowledge, skills, designing solutions to assess societal, health, safety issues and the responsibilities that go along with the scientific practice. As an extension activity to society, learners are encouraged to take up specific projects such as impact of salinity on fresh water wells in an adopted village, and provide effective solutions.
PO-10: Life-long learning: With the pursuit of knowledge for either personal or professional reasons, learners are also encouraged to volunteer and be self-motivated that not only enhances society values, active participation and personality development, but also enhances self-sustainability, competiveness and employability.
PO-11: Individual and Team Work: Function effectively as an individual, and as a member or leader in diverse teams, and in multidisciplinary settings.